Arp Gazebo at Hard Rock Hotel Riviera Maya, also known as Terraza Arpa is a Perfectly suited Gazebo for Destination Sikh Weddings
If you are considering to have a destination Anand Karaj or Sikh Destination Wedding you may want consider, and we firmly recommend, this wonderful Gazebo sitting beside the Caribbean Sea near the blue water.
Outdoor Sikh weddings and functions under a secured covered gazebo shield you, the wedding couple, officiants, and guests from the sun and potential rain. You are protected from the harsh elements yet are still amidst nature.
This Gazebo can hold roughly 100 – 150 participants sitting on the floor and there is space to sit along the edge of the periphery of the gazebo. There is another Gazebo close to this Arpa Terraza gazebo which is perfect for the other Sikh ceremonies.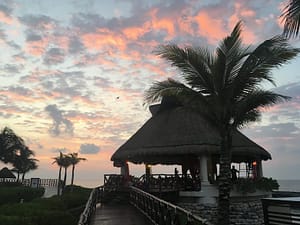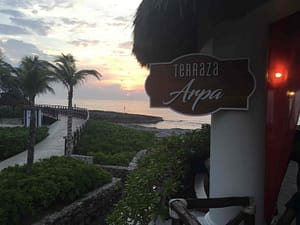 Contact us, we are here to help!  SikhPriest@gmail.com