Contact: Sikh Destination Wedding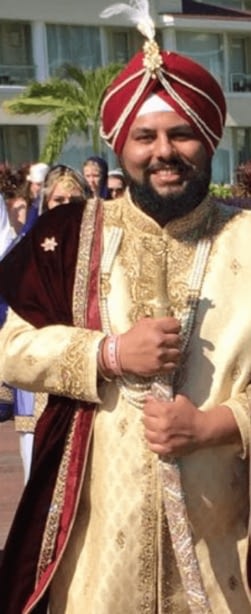 We Look Forward to Hearing from You
Please share the details of your upcoming Destination Sikh Wedding, be it a cultural, multi-faith, fusion, or Interfaith Indian Sikh Destination Wedding union.  Please fill out the form below and you will receive a FREE quote from our Manager, Mandeep Kaur.  All humanity and worldwide locations are welcome!
PLEASE NOTE:
If you are a Wedding Planner,  please have your couple

personally fill out this form

we book directly with the couple.
Check out the Sikh Destination Weddings FAQ's page to address any possible concerns you may have.
We do not conduct ceremonies directly 'on the sandy beach'.  Please follow this link Avoid Sikh Beach Weddings.
Our (Dr. Singh and Leela's) home base is Canada, but we are often flying in from another international location as we conduct ceremonies globally.
You will receive a response within 3 – 5 days.
Frequently Asked Questions
Please check out our Sikh Destination Wedding FAQ's page to address any concerns you may have regarding our Destination Wedding Services.
sikhpriest @gmail.com